When Sandaruwan and I set out to start Medical Joyworks 11 years ago, our desire was to help others improve their medical skills more effectively and easily. I was a young physician and knew quite well how learning medicine was a complicated and taxing endeavor. But we had run companies together for several years already, and were confident that our award-winning programming and business entrepreneurship skills could be put to good use here.
Fast forward to 2023 and what now stands is a growing operation at the service of a thriving community of hundreds of thousands of medical students, practicing physicians, and other healthcare professionals. Our mobile apps have been downloaded over 8,000,000 times. More than 60,000 customers have given us a rating of 4.8 out of 5 stars (in both the Apple App and Google Play stores). Our learning modules have been read in over 226 countries and territories. And close to 80 medical schools and universities have recommended our brand to their students.
Notwithstanding, our biggest success is that we have remained an independent, unbiased, and profitable provider of evidence-based, peer-reviewed, and relevant medical knowledge. Aside from a grant from the Start-Up Chile program in 2012, we are a fully bootstrapped business, owned by its management and employees, and with no strings attached to any other healthcare interest or otherwise. We are very humbled by this privileged position and strive to maintain it.
Sandaruwan and I laid the foundations of Medical Joyworks. Miguel then added systemic coherence and discipline. Along with our project managers, suppliers, content contributors, and volunteer peer-reviewers, we are all working toward delivering the products and services that our customers want.
Evidence-based learning is a necessity for individual and societal well-being and progress. Our species can only move forward with it. Thus, we are committed to reimagining medical learning, making it more easily accessible, thought provoking, effective, and fun for our customers. This is our ethos. It is in everything that we do, for ourselves and for you.
Nayana Somaratna,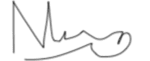 Co-Founder and CEO