The MJ Doctors' Lounge is centered around the idea that medical students, physicians, and other healthcare professionals need to invest in themselves in order to advance in their careers. Great learning tools like ours are essential to their growth. However, there is always a need for other important valuables—things such as: books, test prep materials, supplies, transportation services, equipment, or even coffee and music (to focus better or recharge warn-out neurons).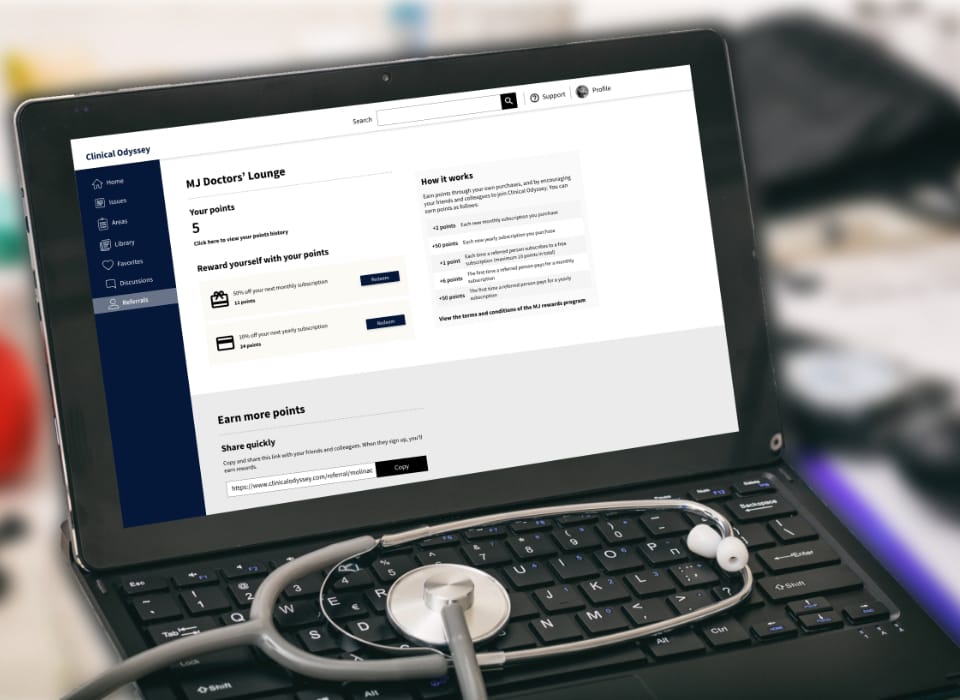 Medical Joyworks customers earn points with every purchase of our products or whenever they refer our products to a colleague or friend. These points can then be redeemed toward a savings discount on their next purchase with us—or with you.
The MJ Doctors' Lounge is a great way for you to help highly engaged, hard-working, and committed healthcare professionals succeed. You can offer your own products and services in exchange for earned points or at a discount. We know that they are always looking for good deals, and we are certain that you can offer them here.